Google Adsense has been the number one choice for bloggers wanting to make money from their blogs for many years. But there are many excellent reasons to look for Google Adsense alternatives. Maybe you already have an Adsense account; you're looking for alternatives because you'd like to keep your website income diversified, or because you'd like to add some additional income streams. Perhaps you're looking for ways to earn more money from your ad space than you would be able to earn with Adsense. In our experience, this is not only possible, it's likely with some of the alternatives we're suggesting.
Perhaps you've had a hard time getting approved for an Adsense account, or maybe you had an Adsense account that got banned.
Please note that Google AdSense is a contextual ad networking program, as well as display network ads. A few of the AdSense alternatives that I have mentioned below are not contextual ad programs.
Best Google AdSense Alternatives
1. Media.net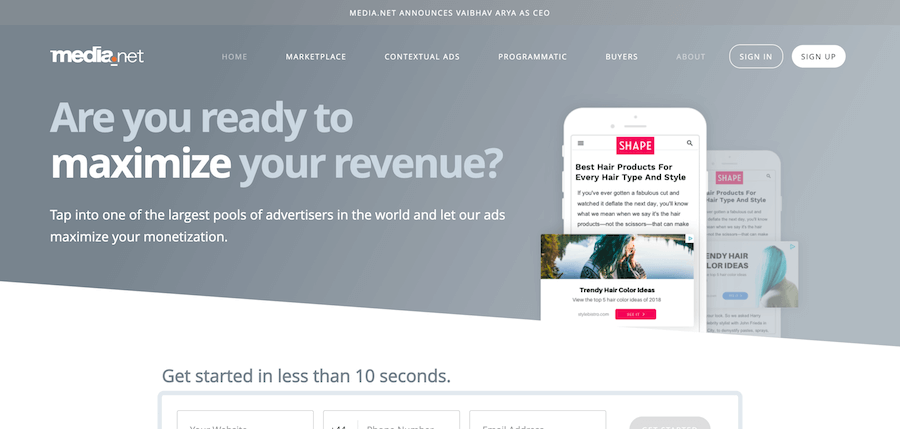 Media.net is a direct AdSense competitor run by Yahoo and Bing. It is one of the world's largest contextual ad networks and is used by household names all over the world.
Its contextual ads allow you to monetize your content with exclusive access to searches from the Yahoo! Bing network. The marketplace gives you access to content-driven publishers, so you can maximize your ad revenue and take advantage of a huge search market.
Media.net was the first to develop a server-side header bidding platform, which can be fully managed, allowing you to make the most of programmatic display with minimal effort.
2. PropellerAds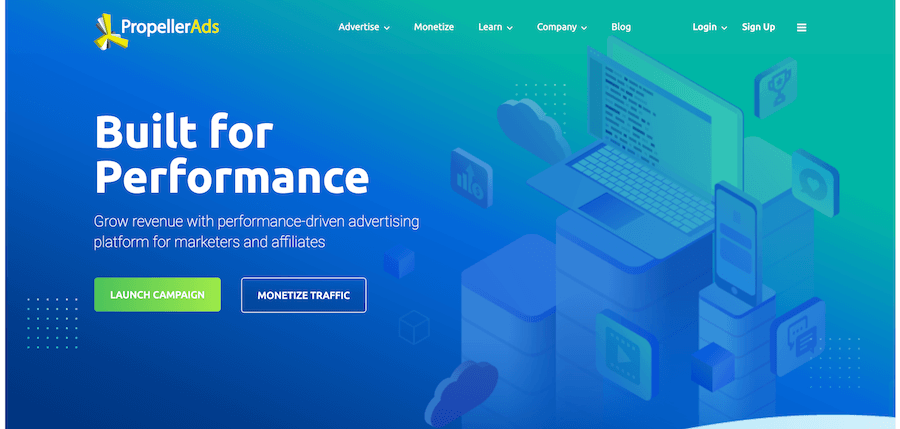 PropellerAds is a large ad network that offers a range of adverts like banners, sponsored links, push notifications, and allows you to reach 1 billion users.
The self-serve platform is easy to use with a simplified ad creator that allows you to get your campaigns live with minimal hassle. With lots of targeting options and real-time performance measurement, you can work reactively to improve your campaigns.
It also features automated ad optimization, where your settings are fine-tuned by AI, giving you the best number of conversions for each ad without manual effort.
3. Amazon Native Shopping Ads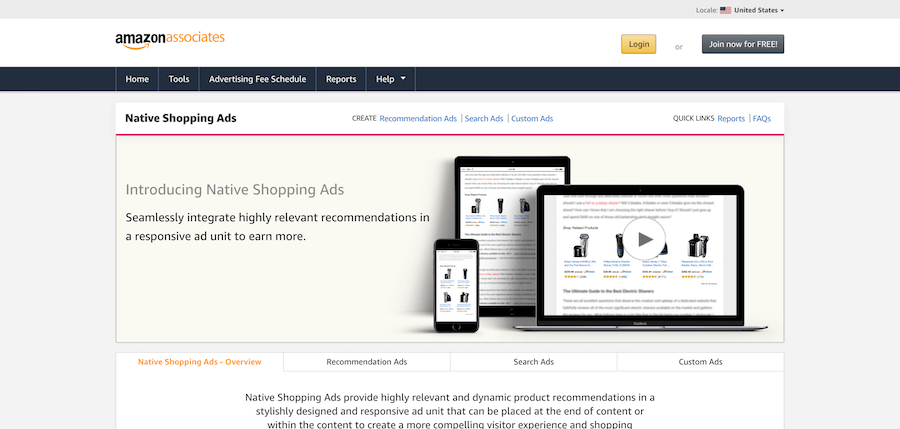 Bloggers and other site owners have been using Amazon's affiliate program to generate additional revenue for a long time, but Amazon Native Shopping Ads offer another high-reward way to monetize your website.
Similar to AdSense ads, Amazon Native Shopping Ads are contextual, so they display relevant products based on the page content and keywords. If a user goes on to make a purchase after clicking on the ad, you get a commission from this sale, regardless of whether it was for the item that was clicked on.
Amazon is the top ecommerce site in the world, and their conversion rate is much higher than pretty much any other ecommerce competitor. You can leverage this unrivalled traffic and conversion rate for passive revenue with very little effort.
4. Monumetric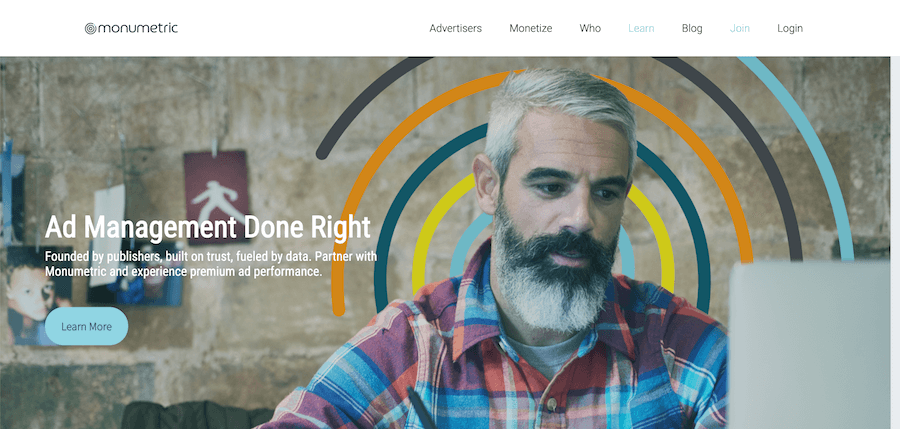 Formerly The Blogger Network, Monumetric is a full-service ad revenue partner, allowing you to increase your site's revenue while preserving the best user experience for your visitors.
They use CPM rather than CPC, so you get paid for every impression, and their pay rates are one of the best for CPM campaigns. Revenue is often reported to be much higher than AdSense, making this a great choice for increasing your passive income.
However, the minimum traffic requirement is 10k monthly views, and there's a 99% setup fee for sites with between 10k and 80k views, so you'll need to be confident that you can drive enough traffic to make the investment worthwhile.
5. InfoLinks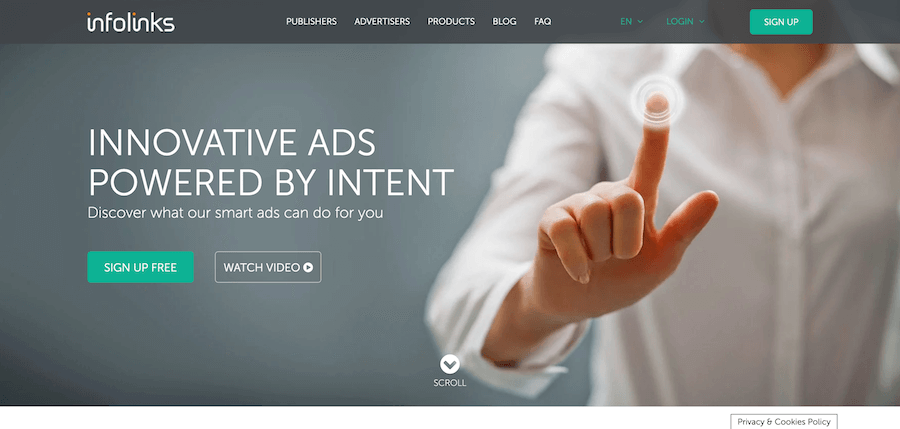 Infolinks is a global advertising platform that aims to deliver brand messages to engaged users.
The ads are fully customizable and offer a unique placement to improve click-through rate without disturbing the look and feel of the website. By using a smart algorithm to determine relevance and intent, allowing them to deliver relevant ads at optimized moments.
Infolinks supports a marketplace of over 100,000 websites operating in 128 countries and can be integrated into a website in just a few minutes.
6. Adsterra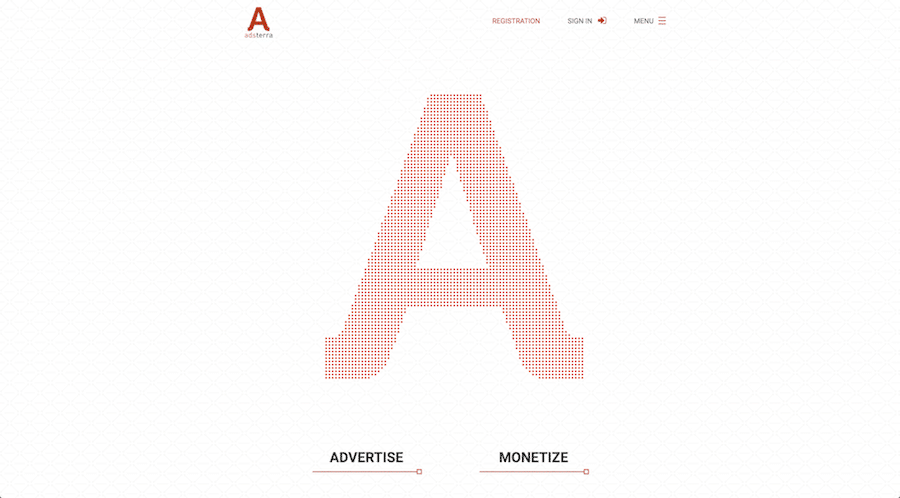 Adsterra offers great advertising options for both publishers and advertisers, allowing them to try a different approach that doesn't rely on Google.
It's a fast-growing and well-respected network, creating over 10 billion impressions per month. With its user-friendly platform, Adsterra makes it incredibly easy to monetize your website traffic, which is why it's one of the world's leading digital advertising companies.
Along with standard adverts like display banners, it also offers innovative ad formats like popunders, pre-roll video, and push notifications for both desktop and mobile.
7. OIO Publisher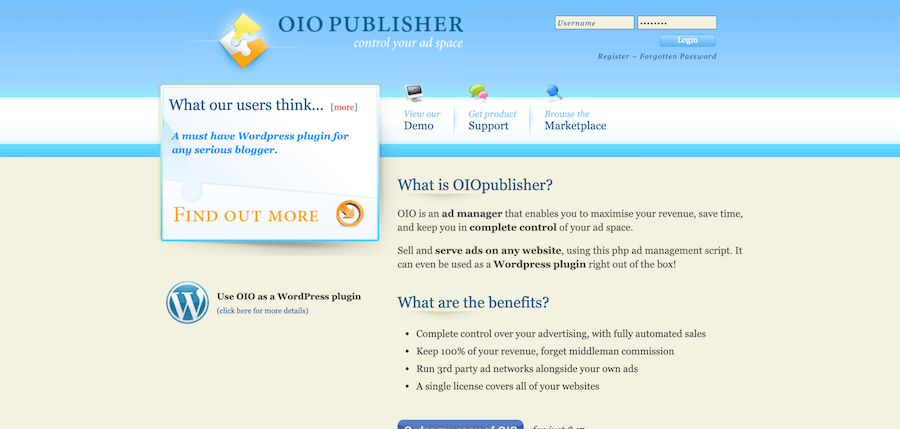 OIO Publisher
OIO Publisher is a php ad management script that can also be used as a WordPress plugin, giving you complete control of your website's ad space. A single license can be used on all of your websites, making it one of the more cost-effective Google AdSense alternatives.
Once you've set it up, OIO automates the bulk of the selling process. You can also search the OIO ad marketplace and reach out to advertisers. This allows you to negotiate directly with them and build ongoing relationships.
To get the most out of the tool, you need to be quite proactive to find the best advertisers and deals. However, there's no middleman commission, so you keep 100% of the revenue, and you receive upfront payment instead of waiting for payouts, so the effort is well worth it.
8. AdRecover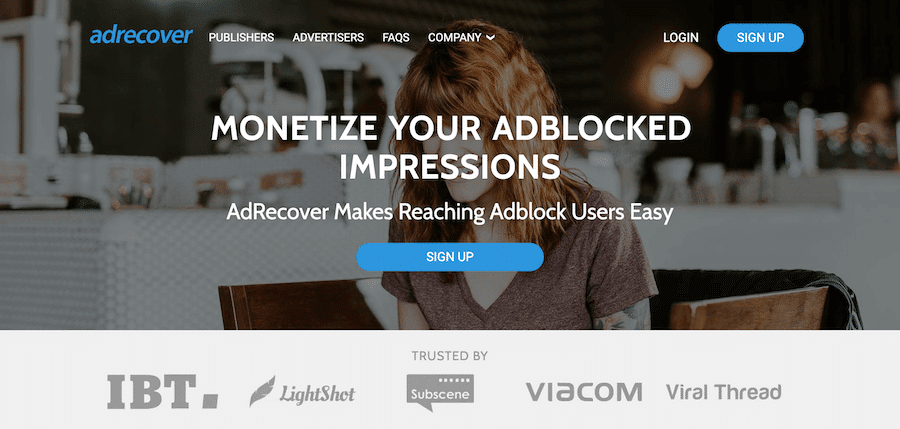 Adblock has caused many issues for those who rely on advertising revenue. AdRecover aims to overturn this by partnering with adblock providers to serve static, non-intrusive, UX-compliant ads to people who use these ad blockers.
This means that you'll be able to access highly discerning and hard-to-reach users that normally wouldn't be available due to their use of ad blockers.
For publishers, your daily traffic needs to include at least 10k of visitors that are using adblock for you to be accepted. You'll need to install AdRecover for about a week so your traffic can be analyzed before your site is approved.
This Article is taken and inspired by kinsta.com . So if you like too read the whole article and want to find out more of such websites which are the alternatives of google adsense, then go and read it now.
Learn About Digital Marketing ( This are the affiliate links, if you purchase through this links our channel will get some amount of commission which will help us to grow our channel)
Digital Marketing From Fundamentals To Future : https://amzn.to/2Pk8Ida
The Art Of Digital Marketing : https://amzn.to/2qNM8jP
Understanding Digital Marketing : https://amzn.to/2rLvUrQ
Digital Marketing : A Step By Step Guide : https://amzn.to/34ldED0